(Last Updated On: 23.05.2018)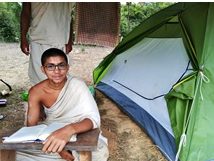 Updates of our project in Karnataka, South India
Sri Chenna-Keshava Gram
Monthly Report-Jan 2018
Summary
Our Spiritual master, Sripada Bhakti Vikasa Swami, has blessed our community with the name of Chenna-Keshava Gram. We are located some 20 kilometers near the famous Chenna-Keshava Temple of Belur, Karnataka, India. Chenna means good or nice.
Agriculture
In December 2017, we harvested, 25 quintals of paddy from 2 acres of land. This rice is now the main staple grain of our community. In the current season, on about 1.5 acres, we will be growing:
Groundnut
Ragi
Various Seasonal Vegetables
Lentils (dhal)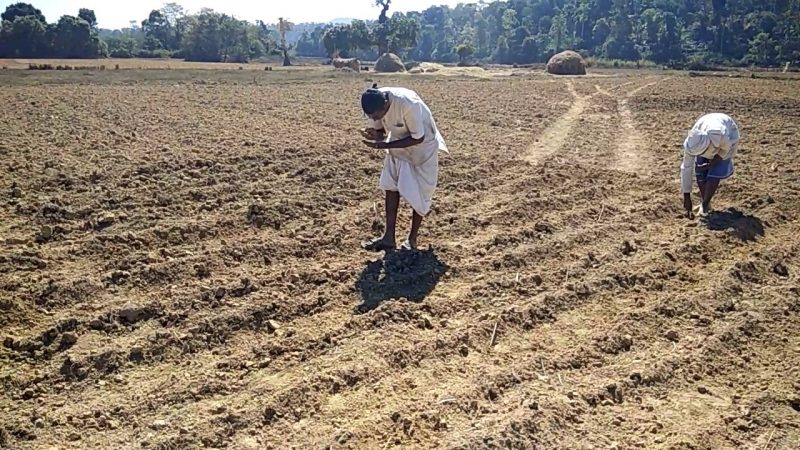 Gurukula
Our gurukula has five full time students, ages ranging from 5 to 16. We expect 3 more students to join before next month.
Junior children are learning to read and write Devanagari script and basic arithmetic. They are also memorizing slokas from various scriptures including Bhagavad-gita As It Is. The elder children are learning Panini's Vyakarana Sutras. They are also studying Bhakti-sastri course. In addition, they are regularly attending classes on Brhad-bhagavatmrita. The elder boys also participated in the distribution of Srila Prabhupada's books during the December Marathon.
The gurukula is currently being run in a rented facility in Jannapura.
Community
We currently have two full time Vaishnava-grhastha families. Congregational devotees have also started helping the community.
Construction
We are currently in the process of building the following structures for allowing our members to be able to move to the community land:
Mud Houses – These houses are being built completely out of stone and mud, roof will be made from fired mud tiles. No cement will be used for construction. The expected finish date of these houses, total 4 in number, is mid-May.
Bamboo Structures – The Gurukula, Temple Hall, Prasadam Hall and Gurukula Kitchen will be Bamboo structures. Jagadishvara-hari Prabhu from Nepal is the architect and primary supervisor for bamboo construction.
Bhakti Vikasa Maharaj's kutir
We are constructing Maharaj's kutir with bamboo for his visit to our farm during the next month. It is expected to be ready by mid March with the cooperation of devotees. Maharaja plans to stay at our place for more than one month.