Dear disciples and well wishers of HH Jayapataka Swami Maharaja
Home base -Mayapur
Please accept our humble obeisances
All glories to Srila Prabhupada
All glories to Guru and Gauranga
Guru Maharaja has been feeling very fatigued of late, and on evaluation, it was found that the hemoglobin and white blood cells were quite low. It was also found that there was a very severe urine infection.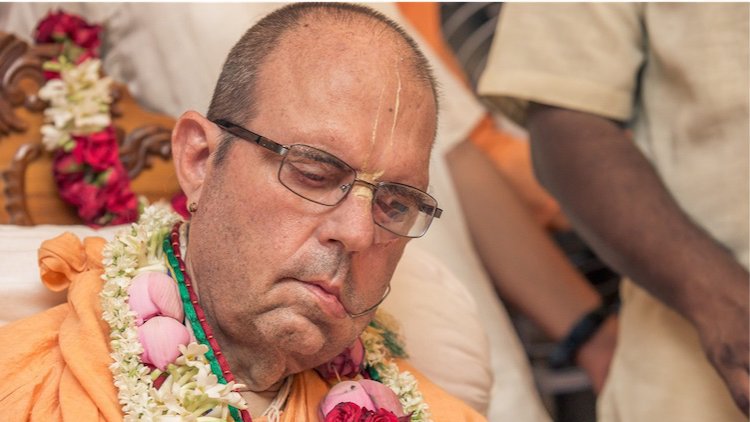 The health team met with Guru Maharaja after the results were received and appraised him about their recommendation to get admitted at Rela institute at the earliest.
Guru Maharaja will need blood transfusion and treatment of the infection and other tests.
Guru Maharaja has taken the recommendation of the doctors
And will be traveling from Sri Mayapur Dham tomorrow morning and go to Chennai.
We would humbly request all the devotees to please continue prayers for Guru Maharaja's health and as always to circumambulate tulasi and follow the vows strictly.
We will keep you updated of the latest with regard to health of Guru Maharaja.
Thanking you all
On behalf of Jps health Team and Jps seva committee
Mahavaraha Das