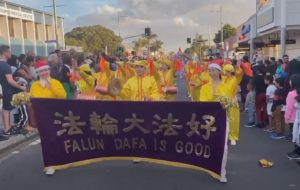 December 2, 2020: At the Rathayatra in Auckland are participants from the Falung Gong (Falun Dafa). The devotion and the enthusiasm of the devotees to serve Srila Prabhupada and propagate Krishna consciousness is heartening and inspiring. Our heartfelt thanks to the Falun Gong for their participation.
The video is available here.
And there has been a series of other Rathayatras in Auckland.
Other photos: