Note of Mr. J P Nadda in ISKCON's Guest book: Today I am blessed to pay my respect at Chandrodaya Mayapur. The Holy place of Swami Shrila Prabhupada. This gives me immense spiritual inspiration which I preserve to serve the people & humanity at large.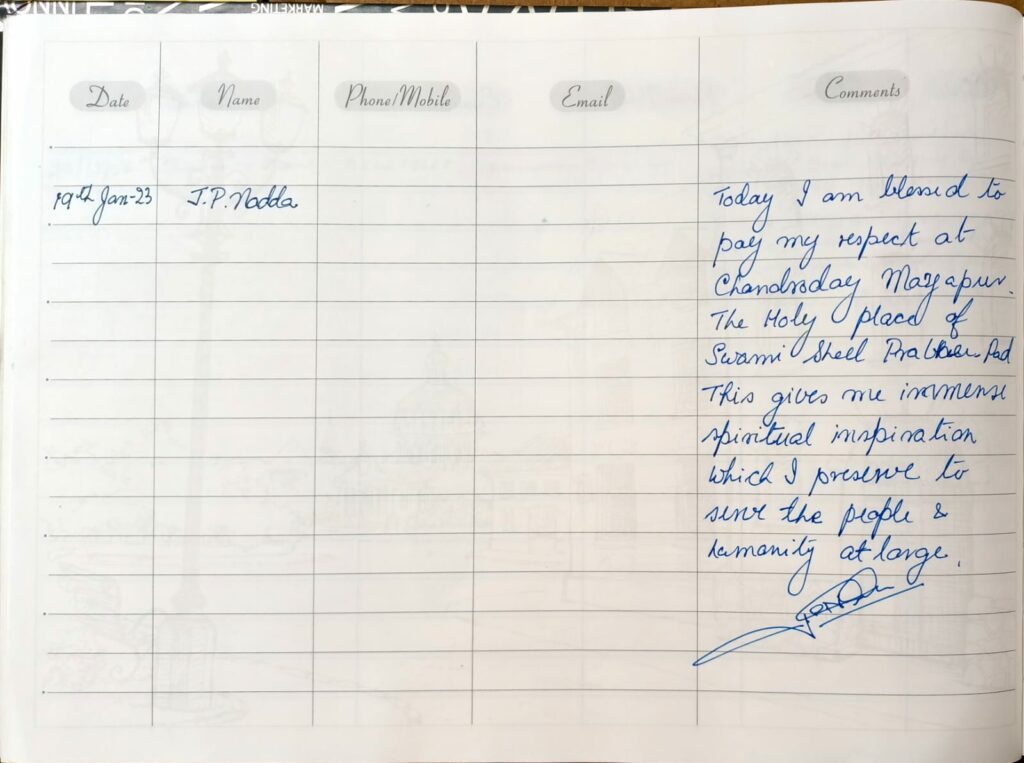 Krishnangar (WB), Jan 19 (PTI) BJP president J P Nadda visited the revered ISKCON temple in Mayapur in West Bengal's Nadia district on Thursday and offered prayers, as he kicked-off his two-day tour of the state.
Full artcle: https://theprint.in/india/nadda-offers-prayers-at-iskcon-temple-in-bengal/1323144/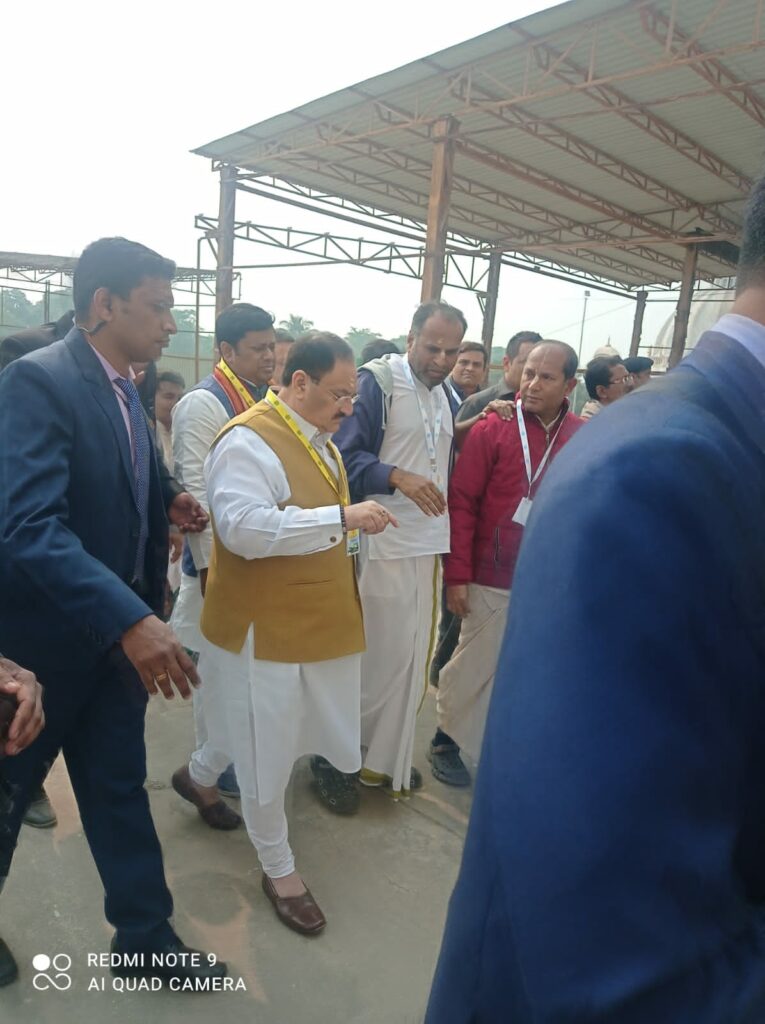 JP Nadda reached Mayapur's ISKCON temple, met the monks; worshiped
BJP national president JP Nadda, who arrived on a tour of West Bengal, reached the ISKCON temple in Mayapur located in Nadia district on Thursday morning and performed aarti and worship.
Full article: https://www.tv9hindi.com/state/west-bengal/west-bengal-kolkata-news-jp-nadda-reaches-mayapur-iskcon-temple-meets-monks-worshiped-launch-au116-1670195.html