Dear Devotees,
Dandavat Pranaam,
Jaya Srila Prabhupada,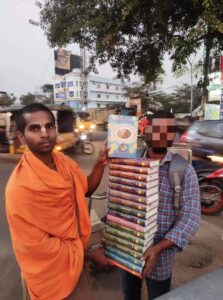 With a very sad heart, we inform you that Lila Mohan Prabhu passed away today(22/Mar/2021) early in the morning. He was a brahmachari disciple of HH Bhakti Vikasa Swami Maharaj. He came in contact with devotees during his college days and after completing his education he started serving full-time in 2016. He has rendered tremendous amount of services for the pleasure of Sri Sri Guru Gauranga. We request everyone to pray for his auspicious onward journey.
Thank you,
Your humble servant, Natesvar Narottam Das.
Source: Kurmagrama – A Vedic Village FB page