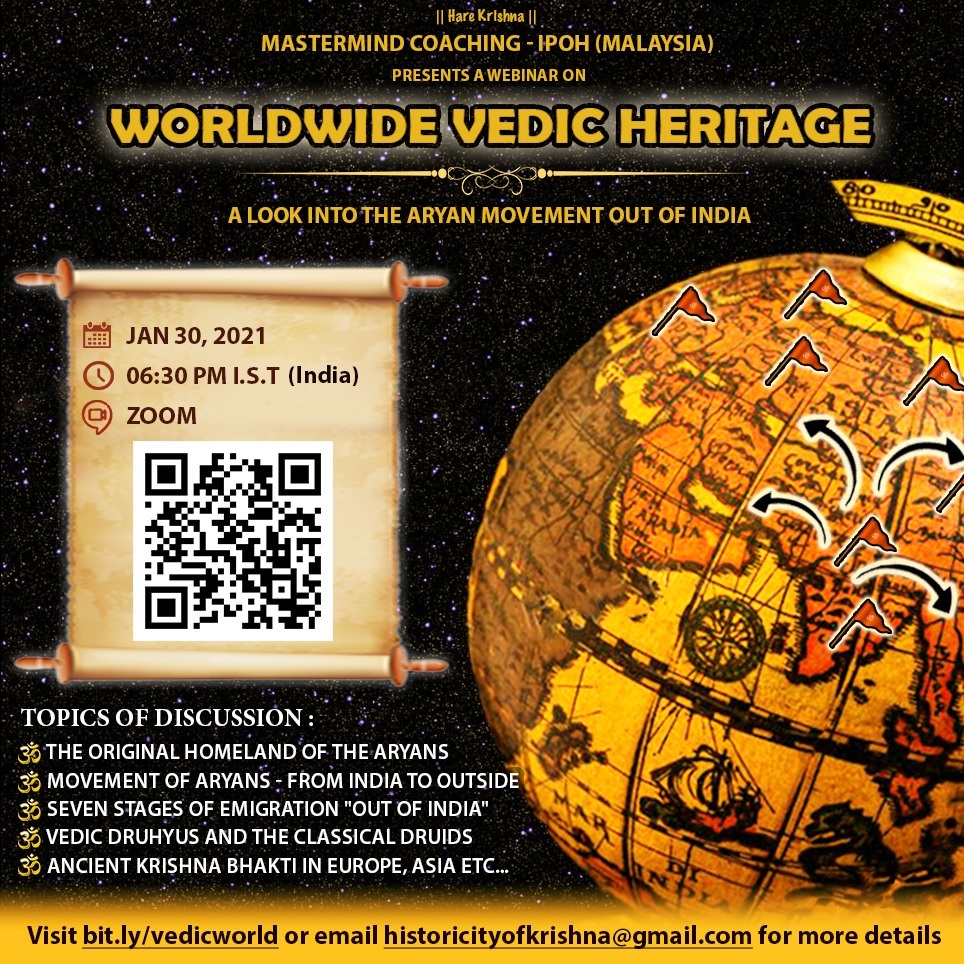 Date: January 30th
Time: 6:30 p.m. IST (Indian Time)
Topics covered:
?? India – Original homeland of the Aryans
?? Movement of Aryans – From India to Outside
?? The 7 Stages of Emigration "Out of India"
?? Vedic Druhyus and the classical Druids
?? Ancient Krishna Bhakti in Europe, Asia etc. & much more.
Registration link: https://forms.gle/ZNrVszd75FNw1J998
(Those from Europe, Middle East, India and South East Asia, please use the above link to register)
Language: English
Platform: Zoom
Please register soon because we have limited seats available.
For sharing in Facebook, please use this link: https://www.facebook.com/events/369310820823002/
Those from North America, South America and Australia, please use the link: https://forms.gle/ufBWarYWwQDJVcqm8 to register for the same session held on January 16th at 8:00 p.m. EST (New York Time). This is suitable for your respective time zones.