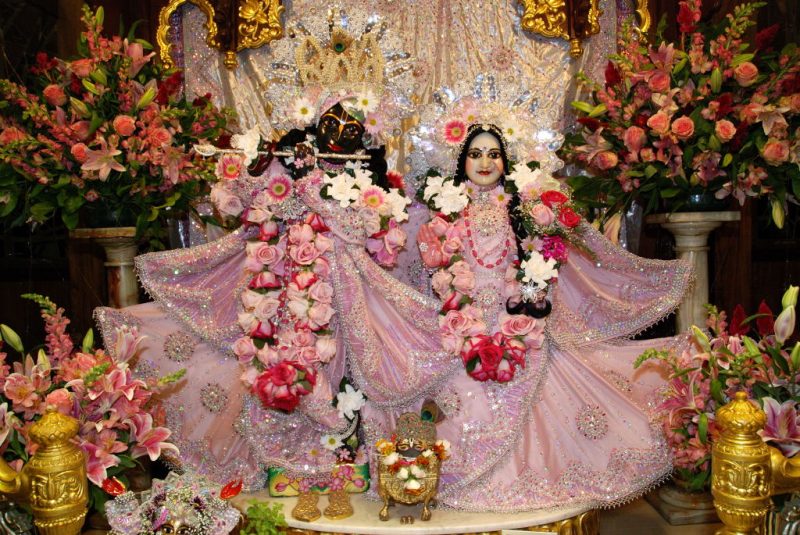 Members of the ISKCON Radha-Govinda temple congregation in Brooklyn have uncovered the identity of the prospective buyer with whom the temple officials signed a deal last year to sell the temple. The deal has still not gone through, because it cannot be completed without judicial consent.
There is no need for the buyer's identity to be kept secret, and so I am disclosing it here.
Usually when an offer to purchase a religious building is under serious consideration, the officers in charge of the church, mosque, or temple inform the congregation and tell them the essential details, such as the price, the terms of the contract, and the identity of the buyer.
For the pending sale of the Radha-Govinda temple, however, the temple officials kept everything secret, even after they signed the deal. To this day, Romapada Swami (the local member of ISKCON's Governing Body Commission), Ramabhadra Dasa (the temple president), and the other members of their temple board have tried to keep such basic facts about the deal from getting out to the temple community.
But now, with some research, the identity of the buyer has come to light. It is a company headed by Erik Ekstein, a New York niche-market property developer and entrepreneur. Mr. Ekstein's main company is the Ekstein Development Group (http://www.edgre.com).
Mr. Ekstein is not among New York's largest property developers. But he has done well for himself particularly in Long Island City, a portion of Queens, the New York borough to which Romapada Swami and Ramabhadra Dasa planned to move the temple. Apart from property deals, Mr. Ekstein's companies have also developed rehearsal studios, self-storage facilities, and two ice-skating rinks.
As far as we've seen, Mr. Ekstein's dealings with the temple have been fair and ethical. He is a businessman, and so he is doing business.
The ISKCON legal entity that holds the title for the temple building is officially known as the Bharati Center, Inc. Romapada Swami is the chairman of the board. As far as we know, the other board members are Ramabhadra Dasa, Satya Devi Dasi (Ramabhadra's wife), Adi Deva Dasa (a New York devotee, not the artist), and Damodara Svarupa Dasa (Adi Deva's son-in-law).  If any changes to the board have been made since we last checked, they haven't been publicly announced.
NOTE: The sale of the temple has not been completed. It cannot be completed without permission from New York State's Attorney General or a Court. So far, such permission hasn't been obtained. And members of the temple congregation, aided by their attorneys, are continuing their efforts to save the temple from being sold.