Beautiful, natural, sāttvika.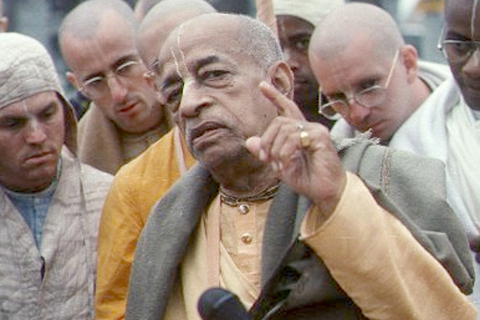 Prabhupada: Niskincanasya. One who has decided that "This world is useless. I have to take birth repeatedly and accept different types of bodies and suffer." Body means… Those who have understood this fact and disgusted, so bhakti line is for them. One who has the tendency to enjoy this material world, and they are taking advantage of God, "Give me good wife, give me good work, good meal, good enjoyment," they are not in the bhakti line. They are in the very nascent stage.
Tamala Krsna: Nescient stage?
Prabhupada: Lower stage. Vairagya-vidya-nija-bhakti-yogam [Cc. Madhya 6.254]. That… There is one verse written by Sarvabhauma Bhattacarya. What page I don't… Siksartham. The bhakti-yoga, nija-bhakti-yoga… Bhakti-yoga means devotion to Krsna. And that is vairagya-vidya, how to learn, renounce this world. Otherwise why Caitanya Mahaprabhu gave up His grhastha life? He's the same person. Why Rupa Gosvami gave up their ministership? By their personal behavior they are showing this is not required. This is vairagya-vidya. So under the circumstances, those who have no vairagya, they cannot live in the temple. They are taking advantage of the temple facilities for their sense enjoyment. Do you understand? read more