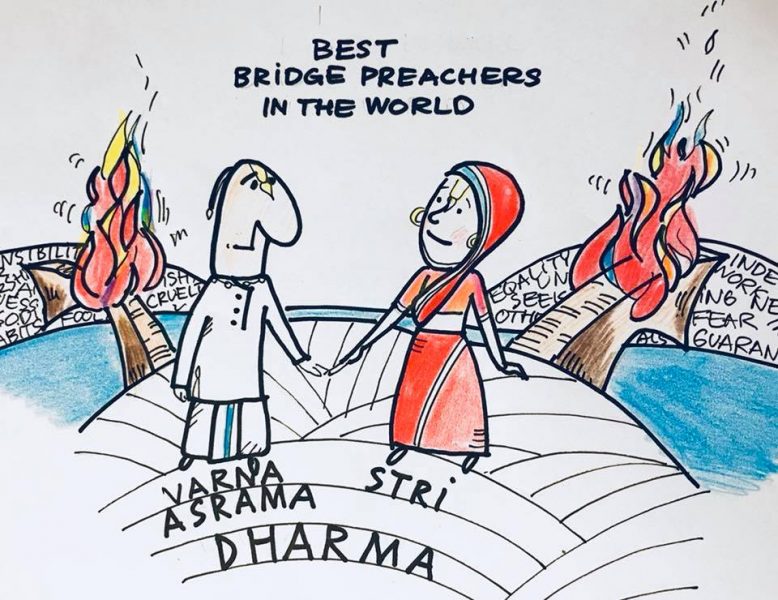 Burn your bridges – that's the best bridge preaching in the world.
And know your duty.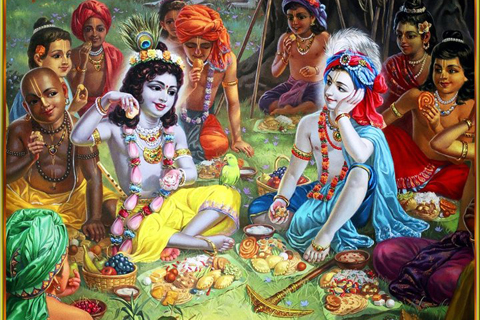 H.H. Hridayananda Goswami's Krishna West project is based on the simple idea that if you remove the non-essential, Indian cultural trappings of present-day ISKCON from its spiritual essence, then ISKCON will be restored to its former potency and once again become the dynamic preaching movement with high levels of recruitment it once was. According to the Krishna West mission statement, they "do everything possible to make bhakti-yoga easy, relevant and enjoyable for Western people, without in any way compromising, diluting, or diminishing the purity and power of a glorious ancient tradition."And they aim to do this "by offering the essential spiritual teaching and practice in its entirety, without requiring students and practitioners to embrace a new ethnicity composed of non-essential Eastern dress, cuisine, music etc." Therefore they say they are giving the people in the West "the chance to practice genuine bhakti-yoga within an external culture that is comfortable and natural for them." The big idea behind Krishna West is that bhakti is internal whereas culture is external, and their aim is to establish a complete and mature Krishna conscious community on this principle.
In some respects, Krishna West's approach to preaching is no different from other long-standing bridge-preaching programs like spaghetti night at the local university or the successful loft program pioneered in Australia, whose focus was to create a "hang-out" for young people so they could feel comfortable, make friends with devotees and eventually become devotees. The idea is that there is a kind of cultural rift that prevents people who would otherwise like to become devotees but due to cultural attachments won't. Therefore, as its name implies, the program tries to "bridge" that cultural divide and make it easier for them to cross over to Krishna consciousness. Successful bridge-preaching programs generally have to deemphasize certain aspects of ISKCON's internal culture in order to be effective.
But Krishna West is different from these past and on-going bridge-preaching projects in that it aims to establish a fully Krishna conscious society on the idea that culture is external to bhakti, that it is irrelevant. Bridge-preaching before Krishna West had always operated under the assumption that once one becomes serious about Krishna consciousness, he, or she, will automatically warm up to ISKCON's internal culture. Krishna West, however, rejects this assumption. Because they say that culture is external, encouraging others to adopt some other culture foreign to their own tastes should be discouraged and considered undesirable. Since they regard culture as external to bhakti, they consider culture to be just as irrelevant in the mature stage of Krishna consciousness as it is in the beginning. The Krishna conscious community envisioned by Krishna West is therefore bridge-preaching scaled up from a peripheral outreach program to an extensive, fully mature, Krishna conscious society, but one in which culture is considered irrelevant to Krishna consciousness. read more